People of etventure – "The more different people think, the better"
10. February 2018
We continue with our "People of etventure" series. This time Principal Peter Feldmeier explains to us why a team of open, curious people is needed for good consulting. And why he would like to visit Antarctica.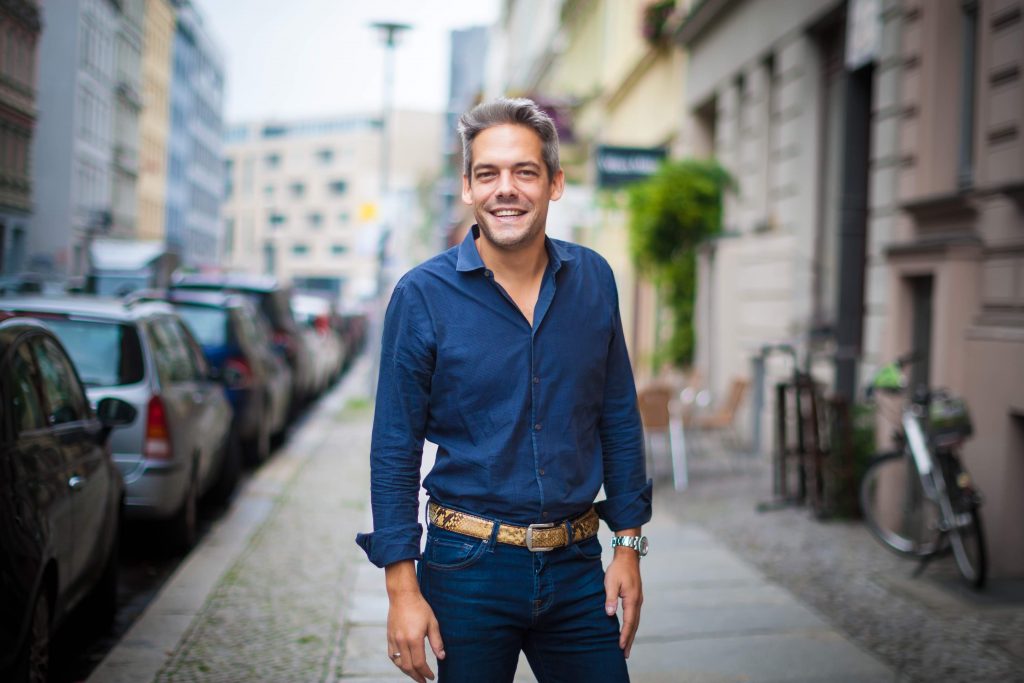 What are you doing at etventure?
In my role as Principal, I supervise projects in a wide variety of industries with the individual teams, actively support our clients in generating and implementing new ideas, applying jointly developed working methods and transferring these methods into the core organisation.
What do you like most about your work at etventure?
I like the constant variety in our projects due to the wide range of industries, resulting from the fact that we as a provider of methods can really help countless customers. We deliver real results rather than the pure "PowerPoint battles" that – unfortunately – often characterize the consulting industry.
How was your first day at etventure?
Open and cordial. The people were super interested and nice – we also went out for lunch in a big group and had a great chat. So it went pretty well.
What does etventure mean to you?
I think our working atmosphere is unique. No hierarchies are lived or played out here. On the contrary – everyone has a role and plays well in the team. Regardless of whether in management, project management, marketing or HR: all functional areas are in open communication with each other and support each other. We give people the liberty to shape and do things – and that makes a huge contribution to the fact that we deliver even better results, because everyone simply enjoys their work more. etventure is a colourful bunch of people, some of whom are very entrepreneurial and ideally have already worked in startups. That gives you a certain drive. You won't find any slowpokes here.
What do you do for one day without etventure?
I have a four-year-old daughter, which is quite an enchanting age, and I try to make at least one trip with her every weekend. In summer, for example, we go to the zoo, which is an absolute highlight at the moment – we have already bought annual tickets – and in the winter in play worlds or to the puppet theatre. Quality time with my family is very close to my heart.
What kind of people do you like to work with?
I like to work with open and honest people who don't play any false games and who have the overall well-being of the company or the team in mind. Entrepreneurial personalities who actively promote topics and who do not have to be led by hand like small children. Mixed characters with multiple viewpoints and no advisor prototypes that all think the same thing. I'd rather have people around who have their own opinions. Our aim is to develop new ideas. The more different people think, the better we become in our projects.
What do you think your colleagues especially appreciate about you?
I think they appreciate that I give them the space they need in their projects to be able to create and do things. That, on the other hand, I'm always there if need is at hand. I am not a top-down manager, but rather I encourage active participation. Even if something goes wrong.
How do you know you did a good job?
I know that I have done a good job if our customers contract us for the market launch phase and if we do solid entrepreneurial development work after the first Empathy project phase. I'm really happy when I see that we were able to spark a real enthusiasm in the team beyond the project duration. If we receive positive feedback from several people on the customer side and they introduce new working methods into the core organisation. In this way, we can immediately see the direct contribution we make with our work. If we can change people's mindsets, that makes me feel successful with what I do.
If you could appear on the cover of a magazine – which magazine would you choose and why?
Honestly, I don't see myself anywhere. I'm not a friend of such a strong public presence. If it were a must, I would see myself on the cover of the "Wine Spectator" in the future. Provided that I had finally started such a great winery and would be happy to stay in Tuscany or the Napa Valley.
What's the craziest thing you've ever done?
I traveled through South America alone for three and a half months, because I had some spare time between my job and my studies and wanted to see the world. I didn't know anyone there, and because of the low season I wasn't surrounded by people. That was very special, and that's why I can think of countless events. In Costa Rica, for example, where it was raining, I wanted to climb one of the countless volcanoes – but I didn't even see the volcano because it was so foggy. And it got even better: When my group and I finally went to one of the mountains, a thunderstorm was brewing over us, so strong that the electricity in the air literally made our hair stand on end. We had to stop the tour because our guide thought it was too dangerous. I was also in Ushuaia, the capital of Tierra del Fuego and at the same time the southernmost city in the world, where there were only two open hotels and a restaurant, because no tourists go down there in the low season. The city was frankly a little spooky, as extinct as it was, but also incredibly interesting. After all, that's where the ships leave for Antarctica.
What would you do with a million euros?
So if I don't think about real estate now – because I would like to have a Munich city apartment for the old age, whereas… I probably won't get far with a million euros anyway – I would say: an exciting trip to Antarctica. That would be a start. Why Antarctica of all places? I like the seclusion! In addition, I used to love photography and Antarctica offers so many great photo motifs. I'd love to be on such an icebreaker, where you'll also get a good meal – and a glass of good wine. What would also appeal to me is a sculpture by Tony Cragg and an original Sean Scully.
---