Wüstenrot & Württembergische kicks off the next stage of digitization
17. August 2017
In digitization, a company ideally always starts in the protected space. Only in a digital unit of this kind, protected from a certain Luddite tendency which exists in every company, can new ways of working and new digital business models by tested and rolled out at high speed. But the aim is always to transfer things back into the core organization, which is where the actual transformation takes place. The W&W Digital  innovation unit will therefore now be introducing its developments and expertise into the operational areas of the financial services group.
W&W Digital was launched in November 2015 as a joint venture between Wüstenrot & Württembergische (W&W) and etventure. Its aim was to develop and operate digital business models and to develop an attractive startup portfolio in the healthtech, insurtech and proptech sectors. At the same time, new paths for internal and external digital processes were developed and tested.
DO or DIE
With W&W Digital, etventure created a protected space for W&W in which, in accordance with the etventure philosophy, digital business models are developed outside the core organization very rapidly and using new methods. The W&W Digital team has consistently used an iterative and test-driven approach, based on lean startup, design thinking and RAT (riskiest assumption testing) to focus on the most successful ideas even more quickly and leanly. Digital ideas underwent an exclusively KPI-driven decision process in order to make "do or die decisions" quickly and with minimal use of resources.
From idea to spin-off company in just two months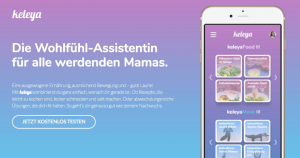 The best example for the new process is Keleya. The prototype of Keleya – an app-based health coach for expectant mothers – was created in just a few weeks by a small, dedicated team. It even managed to generate revenue in the validation phase. Due to the extremely positive reactions from users and investors, Keleya is already about to be spun off just two months after its launch.
Therapio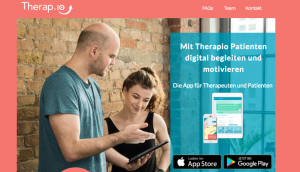 – a virtual physiotherapy, occupational therapy and speech therapy guide – is another example of a strictly user-centric innovation. Therapists can use the app to create personalized exercise videos and training plans for their patients and monitor progress with the therapy. The startup is one of the finalists of the "CONTENTshift 2017" accelerator, which the publishing sector uses to foster important innovations. Therapio is thus one of Europe's five best content startups.
Business magazine Capital selected W&W Digital as one of Germany's ten best innovation labs just a few weeks ago. It particularly highlighted the approach to developing business models, scaling new ideas and the startup ecosystem that has sprung up around W&W Digital. There were only lower ratings in terms of integration and connections with the rest of the company. The intention is to change this in the next stage.
Transformation into the core business
Over 500 identified ideas – 43 prototypes to validate the most important hypotheses of the business model (RAT = riskiest assumption testing) by using a wide range of test scenarios – and five implemented market launches later, the operating business of the W&W Group should now benefit from the experience and processes obtained in order to further advance the digitization of the core business. Accordingly, W&W is now planning to invest the resources deployed in key projects that also result from the experience gained with W&W Digital. It therefore involves the further transformation of the core business and the complete digitization of a selection of topics for customers.
After kloeckner.i and SMS digital, this is now the third digital unit that etventure has passed over within two years. Just like the digital unit itself, which, as a protected space, hugely speeds up the launch into digitization, it also accords with the etventure philosophy of putting the company in a position to drive digitization forward on its own. In the process, etventure has provided support in setting up the digital unit and recruiting new talent, has transferred knowledge about methods like lean startup, design thinking and agile development, and has passed on its experience gained from many digital projects.
W&W can succeed in transforming from "a company that understands product to a company that understands customers, from a payer of costs to a solver of problems," as expressed by Dr. Alexander Erdland, current President of the German Insurance Association (Gesamtverband der Deutschen Versicherungswirtschaft e.V.) and former CEO of W&W.
Carolin Kröger and Nils Ebsen, CEOs of W&W Digital, have paved the way.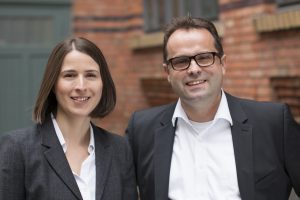 ---