EuropeanPioneers startup Livecoding.tv featured on VentureBeat and Mashable
17. March 2015
The idea of Livecoding.tv, watching people live as they write their code, was now covered by leading tech blogs VentureBeat and Mashable. Livecoding.tv is one of the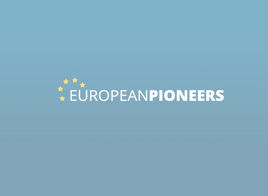 twelve startups funded by EU Accelerator EuropeanPioneers, a public-private partnership program of the European Commission led by etventure and based in Berlin.
"We are more an educational product, making learning to code fun. We hope that the interactive nature of Livecoding.tv makes learning to code a more engaging, social experience", told co-founder Jamie Green VentureBeat. The major German news magazine Spiegel Online reported about the Berlin-based startup as well.
Read here full articles on VentureBeat, Mashable and Spiegel Online (in German).
---