Drones and tradesmen. Is that possible?
27. February 2019
wavespace Berlin Kreuzberg offers startups and corporates the opportunity to work together in modern premises and labs, to network and create innovations together. Who these "residents" are and what topics and technologies they work on, we would like to present in our "wavespace Residents" series. To kick off the series, we have an interview with the founder and managing director of Airteam Aerial Intelligence, Thomas Gorski, who along with his team launched the "Roof-Inspector" service. With the help of drones, roofs are measured with centimeter accuracy and the data is used by roofers, architects and civil engineers as the basis for their further work. An exciting startup that will change the construction industry forever:
---
Thomas, it all started with aerial photography for real estate – how did the idea for Roof-Inspector come about?
The idea for the Roof-Inspector was developed in collaboration with my founding partner, Gautier: he had already worked for several years in the aviation industry, for suppliers for Airbus, among others, and he had also been involved in the "use of drones " for some time. The father of a mutual friend of ours is a roofer and has repeatedly recounted his experiences of accidents and serious falls while working at lofty heights – and one thing led to another.
What exactly is your solution?
Roofers, architects and civil engineers require survey reports of buildings and roofs to be able to prepare quotes and invoices. For these surveys, we use drones that measure down to the centimeter from the air. To this end, we have a network of drone pilots across the entire DACH region. The pilots must possess a "drone driver's license", have taken out a commercial drone liability insurance policy and have at least 100 hours of flight experience. With the help of our self-developed 3D software, we then create accurate measurements of the roofs. The customer will then receive a report with the measurements he needs for his work – without actually having to go up on the roof himself. The roofers don't need any knowledge about drones or software, and with Roof-Inspector they save up to 90% of their time per measurement and up to 50% of the costs in comparison with traditional surveying methods.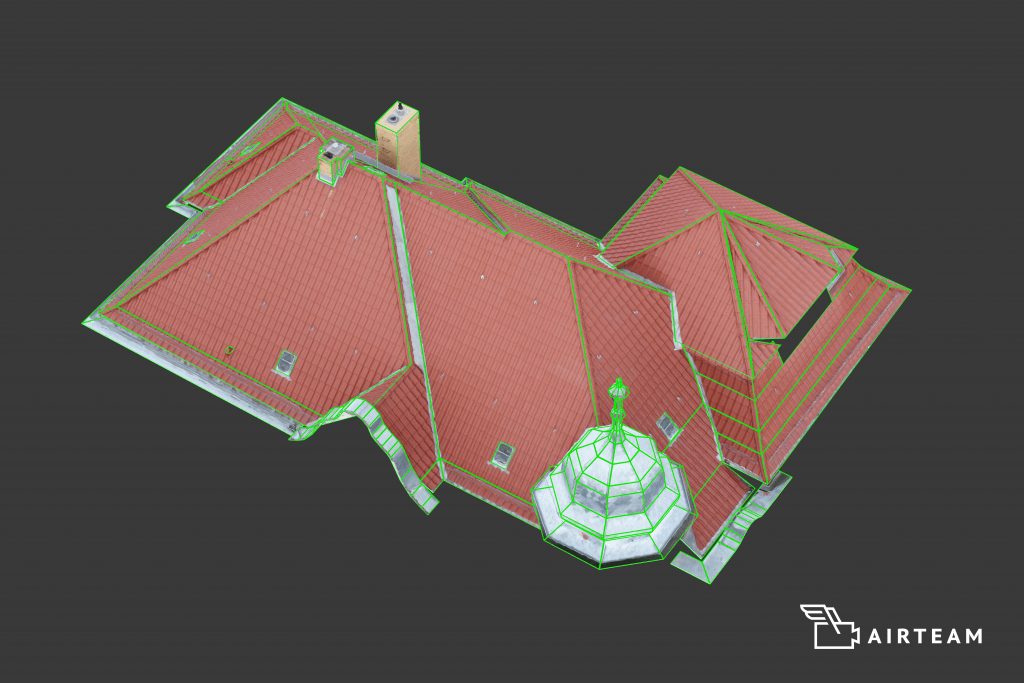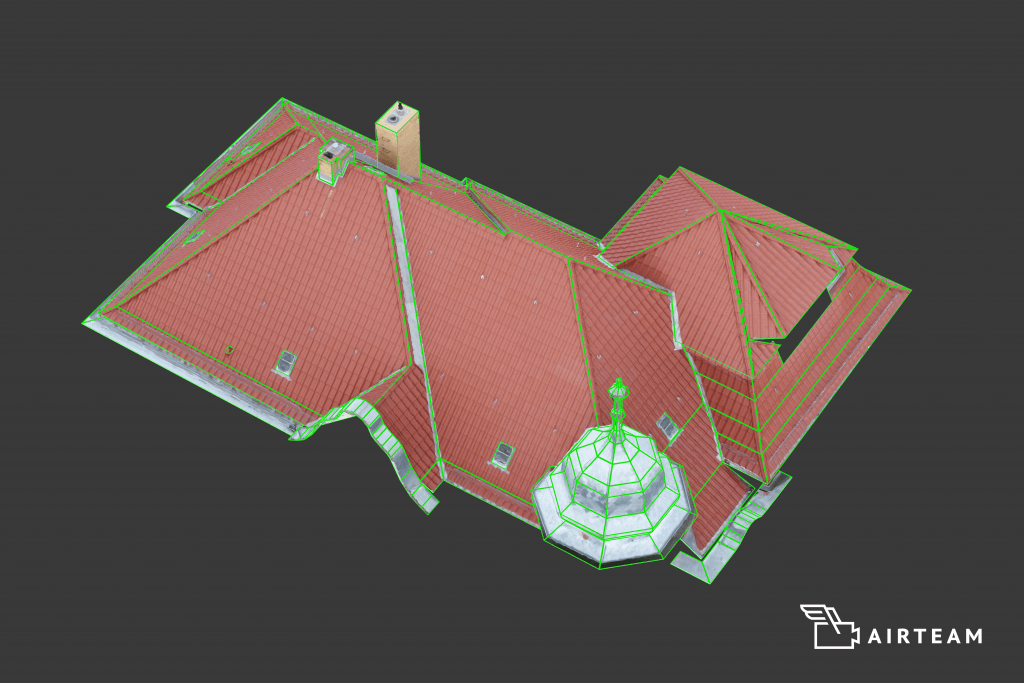 Your target group is, above all, the skilled trades – an industry that still has room for improvement when it comes to digitization. How open were tradesmen to your solution?
Very! In the beginning we were also skeptical – drones and tradesmen… is that possible? But during the discussions we quickly became aware that many craftsmen already work very digitally, and even use their own drones. But the use of a drone alone is not enough. Above all, the data and its evaluation are the most important things, and that's where we come in. We are proud that we are able to support this important trade. The entire "Smart Construction" sector is undergoing major changes, and there is also a shortage of skilled workers – we knew that we could, and must, do something here!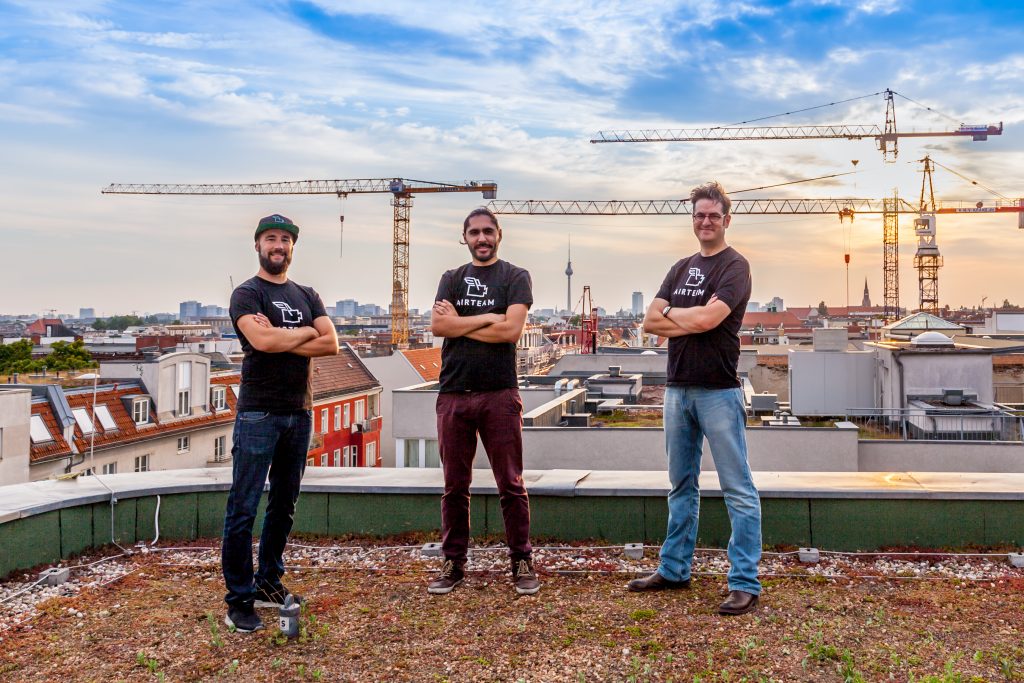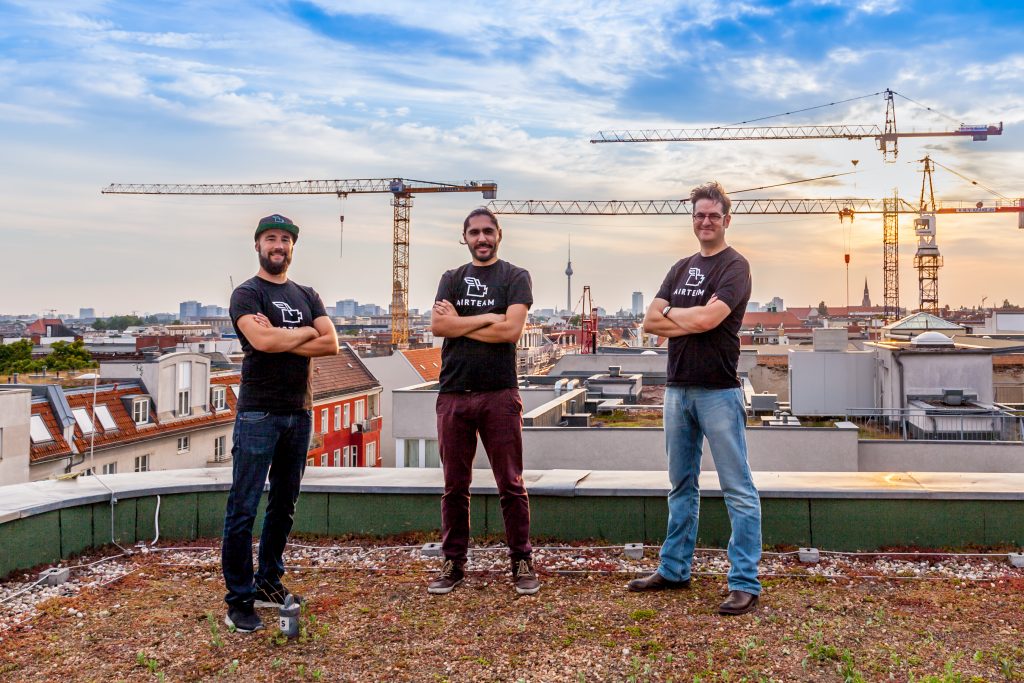 In wavespace Berlin Kreuzberg you have 4 permanent seats. Why did you decide on a spot in the new Innovation Center?
Above all, we found the available network very exciting! It gives us access to etventure and EY customers. We already had conversations with contacts from the housing- and construction industries. In addition, the new wavespace is super modern and we can work above the roofs of Berlin, which is of course very fitting for us ;-). Also the exchange with other startups is really helpful and very exciting events are offered regularly.
What are your goals over the next few months?
Every year more than 10,000 accidents, and as many as 8 deaths, occur during roof work in Germany alone. Our goal is to convince as many customers as possible of our solution and to significantly reduce the number of accidents in the coming months. If we can do that, we will have achieved our goal.
Thank you for the nice conversation!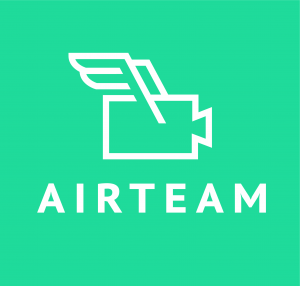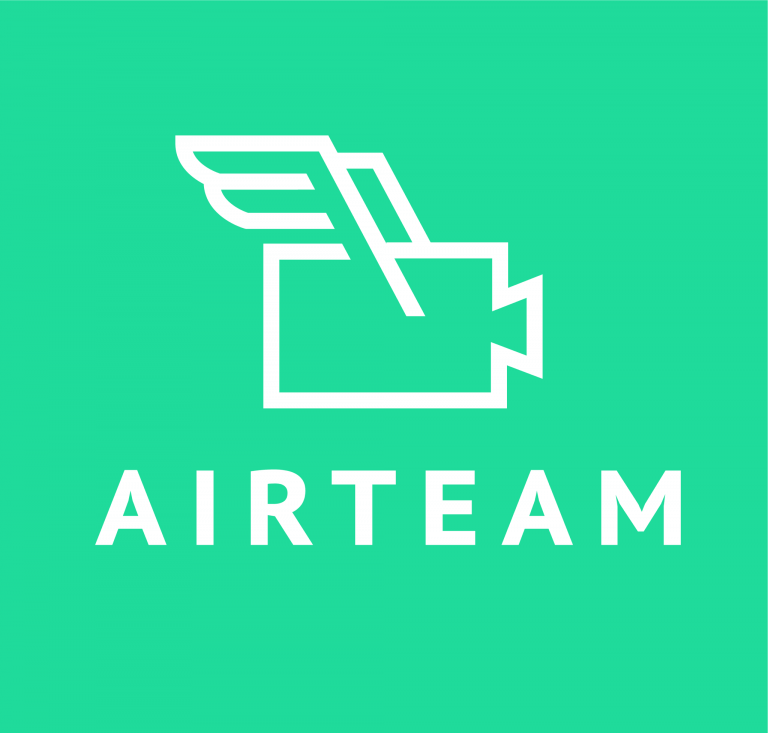 Key data: Airteam Aerial Intelligence
Founded: 2017 by Thomas Gorski and Gautier Chapuis
Employees: 8 permanent employees plus network of freelancers
wavespace Berlin: Since January 2019  
Contact: www.roof-inspector.com
---
Weitere Links:
---