Corporate meets Startup – European Innovation Hub brings together companies and startups
30. May 2016
Collaboration with startups offers companies access to new technologies and trends. However, collaborations between companies and startups often fail due to their completely different working methods, company cultures and interests. With the new "Corporate meets Startup" program, the etventure subsidiary European Innovation Hub intends to create a bridge between these two worlds by facilitating access between companies and startups and ensuring a long-term, successful partnership.

Corporates hope to gain access to technologies and startup methods
Companies in Germany who collaborate with startups feel that they are better prepared for digital transformation. This was shown in a study that etventure recently carried out with support from GfK Nuremberg. Corporates are increasingly seeking to collaborate with startups to improve their access to new ideas and technologies. Established large German corporates such as Siemens, Bosch and Allianz want to modernize their business models by collaborating with or purchasing startups. "Almost a third of corporates with an annual turnover of more than EUR 250 million are collaborating nowadays with young rebels from Berlin, Palo Alto and Tel Aviv," Philipp Depiereux was recently cited as saying in Manager Magazine . "German representatives of the Old Economy are pinning high hopes on – not to mention investing large sums of money in – the ideas of young startups. But the hoped-for success often doesn't bear fruit," he continues.
Bringing differing mentalities together
Successes from such collaborations are either a long time coming, or simply do not come to fruition. Why is this? Philipp Depiereux explains: "This is not surprising because different worlds collide when companies and startups work together. A lack of understanding of the other side is a major obstacle, and collaborations can already be nipped in the bud as a result." Established corporate structures incorporate long coordination cycles, different responsibilities among the many organizational units and established processes. On the other side, you have creative entrepreneurs from the startup world who are used to working and developing quickly and agilely. So, how do two company cultures who think completely differently collaborate successfully?
This is where the etventure subsidiary European Innovation Hub comes into play as a recognized expert and partner in the startup world. Besides the coordination of IoT projects at European level and the Europe-wide promotion of startups, it offers effective help for successful collaboration between companies and startups.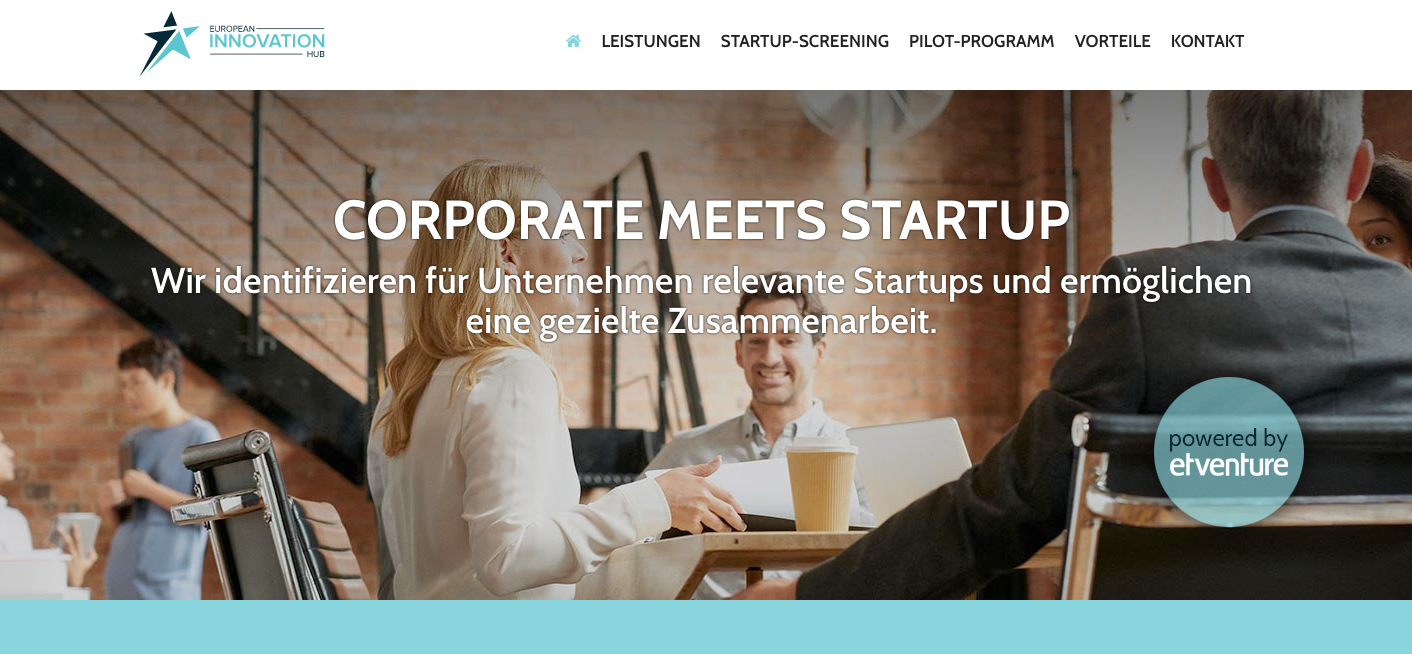 Startup screening – Keeping an eye on the big picture among the mass of startups
Startups not only represent possible collaboration partners for companies but also competitors with a great deal of potential for innovation. Regardless of whether they are partners or competitors, it is important that companies know about the relevant startups within their own sectors. This also enables them to anticipate the current trends and technologies, and therefore the opportunities and risks on the market.
But which startups are relevant for companies? European Innovation Hub offers companies a professional startup screening service of more than 1,000 startups from Europe, Israel and the USA. With the aid of tools such as desktop scanning, online scanning with search engines, and our excellent network of startups, we "scan" and assess the market and the business models of the startups using a 4-step process:
Six-month pilot program to set up a new digital business
With the prior screening and selection of relevant startups as a basis, the pilot program focuses on establishing a successful partnership between companies and startups. Significant cornerstones of the program are regular exchange, collaboration and training programs, continuous coaching of startups and corporate contact partners, as well as supporting the integration of the pilot program into the core business.
This might be the founding of a joint venture, making use of the startups' innovative services and technology, right through to acquiring and incorporating startups into the company's own digital portfolio.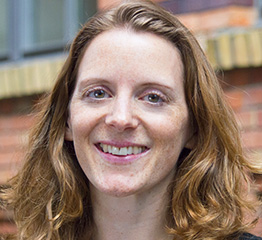 Laura Kohler, Managing Director of European Innovation Hub:
"Our extensive network within the international startup scene combined with etventure's experience of executing digitization projects for medium-sized enterprises and corporations means that we are perfectly placed to advise and mediate between established corporations and young founders."
The "Corporate meets Startup" website can be found here. – Please do not hesitate to contact us.
---