The Future of Education – how to build future-ready education
26. March 2020
What do we have to learn today to be prepared for tomorrow? What skills, what knowledge will we need in the future to be able to succeed in the working world?
To discuss these questions, etventure has teamed up with CODE University in Berlin and invited some of the most innovative minds in this field to the "Future of Education" event at wavespace Berlin. The future of education in times of digital change – what should it look like? Panellists were "Mutmacherin des Jahres 2018" (Handelsblatt) Anne Kjaer Bathel, 20-year-old EduTech founder Rubin Lind, ESMT Business School Professor Catalina Stefanescu-Cuntze and CODE University President Manuel Dolderer. Here is a review of an evening of exciting discussions and many insights that are becoming increasingly important in the face of digital learning, homeschooling and daycare closures.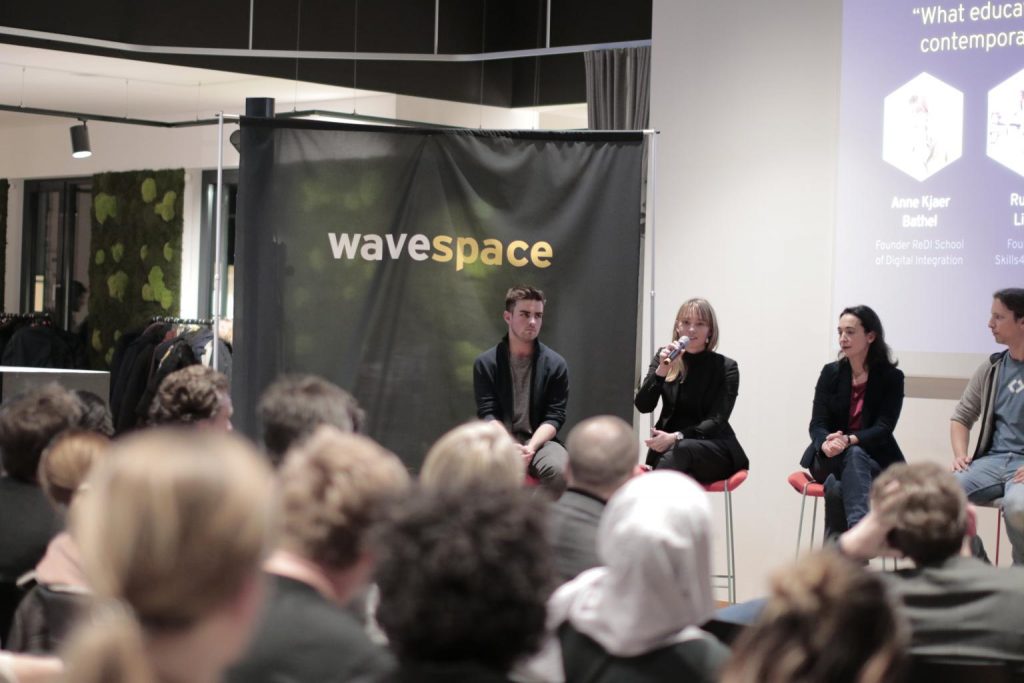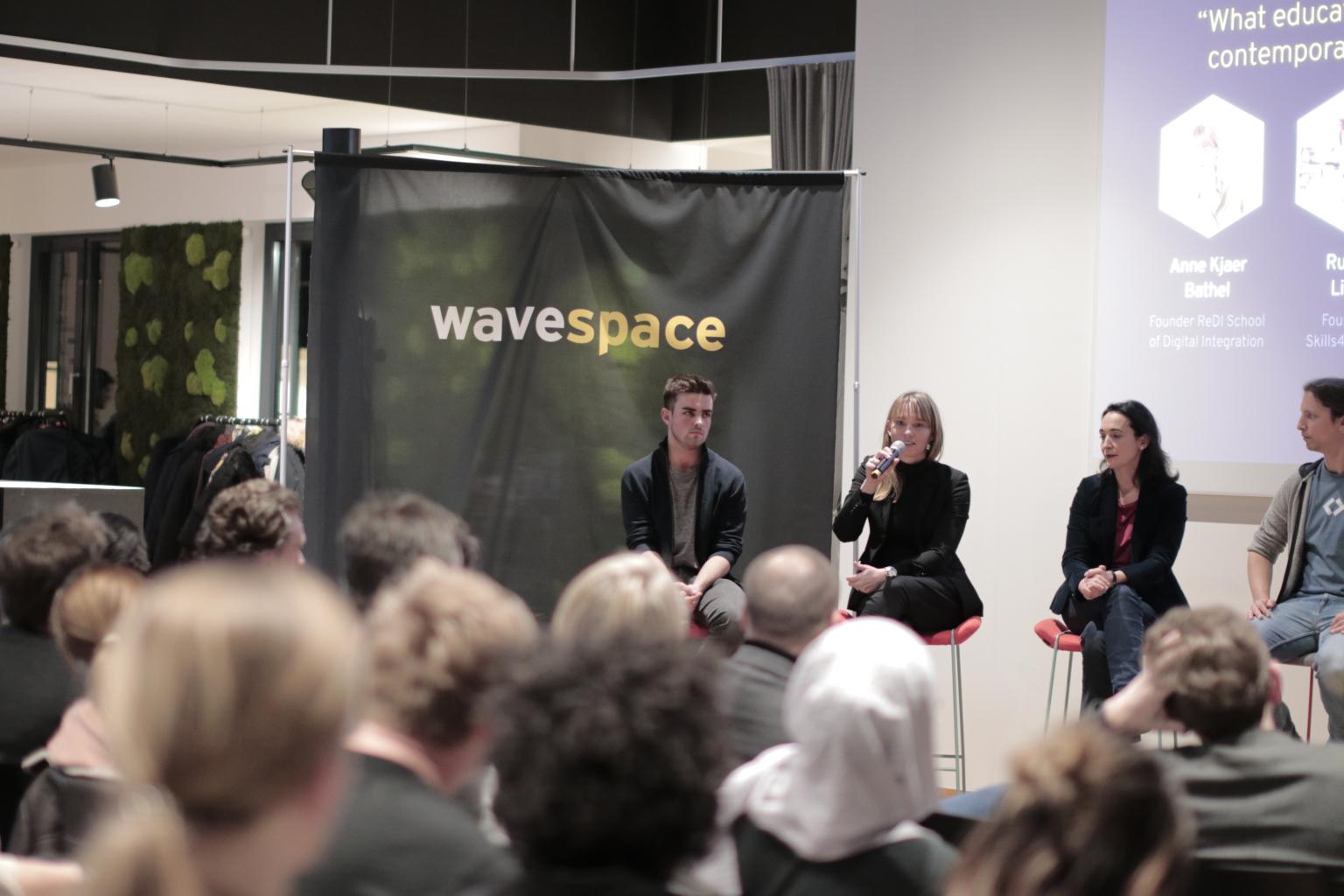 We are experiencing a time of change, which is characterized by adaptive algorithms such as AI, huge amounts of data and the digital networking of objects in IoT and IIOT. The demands on companies, employees and us citizens are changing rapidly and while new possibilities are constantly emerging, many questions arise. What skills, what knowledge do we need in order to succeed in the digital transformation?
At the beginning of the panel talk, moderator and etventure ecosystem expert Xin Chen focused the discussion on the labour market. "In the next two years – by 2022 – 42% of core skills required to perform existing jobs are expected to change." he quoted a report by the World Economic Forum. But what core competencies and skills are coming into focus as a result of this change? "Something that is changing a lot is the need for workers to become more comfortable to uncertainty – thus critical thinking, independent judgement and the ability to process large amounts of information and to make sense of it all is becoming a core skill", continues Catalina Stefanescu-Cuntze, Professor at ESMT Business School Berlin. Uncertainty and complexity are described in theory under the model of the VUCA world. Volatility, uncertainty, complexity, and ambiguity of our environment constantly require new skills.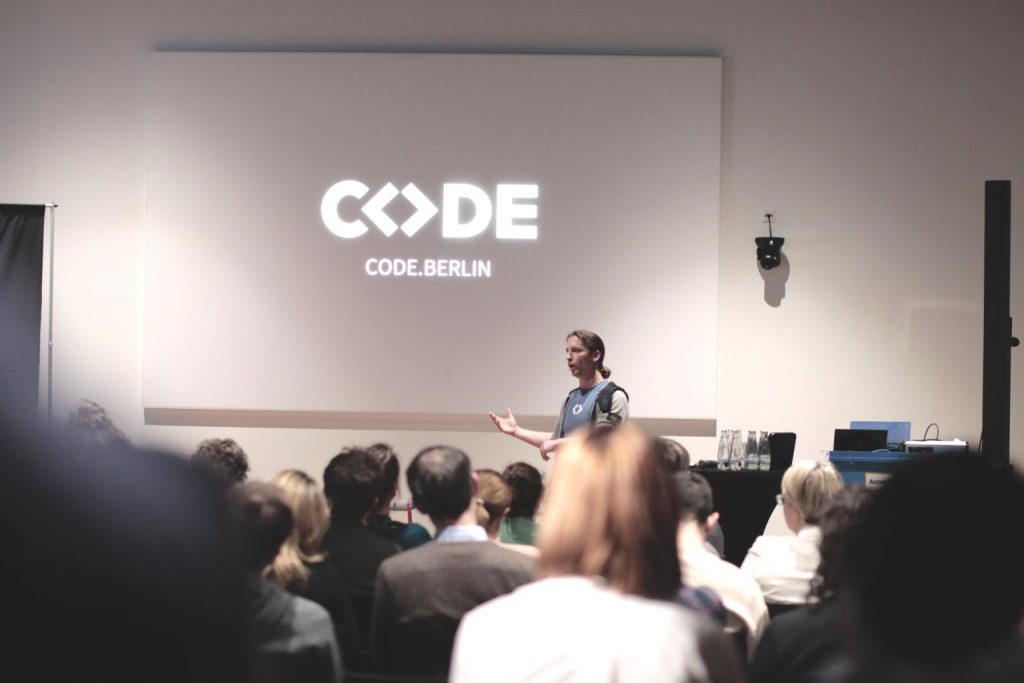 But where exactly should educational institutions start, how can further education help and what kind of education is needed to provide us with the skills necessary? For Manuel Dolderer, President of CODE University Berlin, "everything starts with self-awareness, how one behaves, act and communicate in certain social contexts". It is the social skills that form the foundation for learning. It's clear that learning is not a one-sided process. It is the building of relationships, of long-term commitment. "That's why, for example, real teamwork is a good way to start." But this requires social skills that need to be developed, adds Professor Catalina Stefanescu-Cuntze. On this point, a feeling of unity among the panellists and the more than 130 participants of wavespace Berlin is spreading. But it also means that while homeschooling and websites for teaching are the right answers to the current corona crisis, in the long term there must be other approaches to promoting social skills in the digital transformation.
Rubin Lind, founder of Lernapp für Schüler Skills4School, sees it as a central task of schools to promote social skills and abilities. Precisely because these are the skills "that can't be replaced by machines. We should give everyone the space to train them." The school has to change. It's all about the whole. "The school is still build to the needs of an industry that no longer exists," adds Manuel Dolderer. We need to encourage social skills and interdisciplinary approaches in order to prepare ourselves early on for the growing complexity of our environment and thus for the demands placed on us. Because when everything around us is constantly changing, we must learn to learn and deal with complexity, adds Anne Kjaer Bathel, CEO and co-founder of the ReDI School of Digital Integration. "It's fundamental to learn – no matter if you are 5 or 95 years old – you need to adapt. And that is the difficult part, focus on the learning process is extremely important."
What no one would have thought that evening was how quickly COVID-19 exposes education and all educational institutions in Europe to a real stress test, which sometimes even brings them to a standstill in a very short time. Even though numerous learning management systems enable many schools and their students to do homeschooling, this situation shows that we still have a lot to catch up on. The digitalisation of the education system and the proper implementation of digital education and training are still a long way off, yet they could be a great support, especially at this time.  At the same time, however, the future of education also means more than just putting learning material on a website.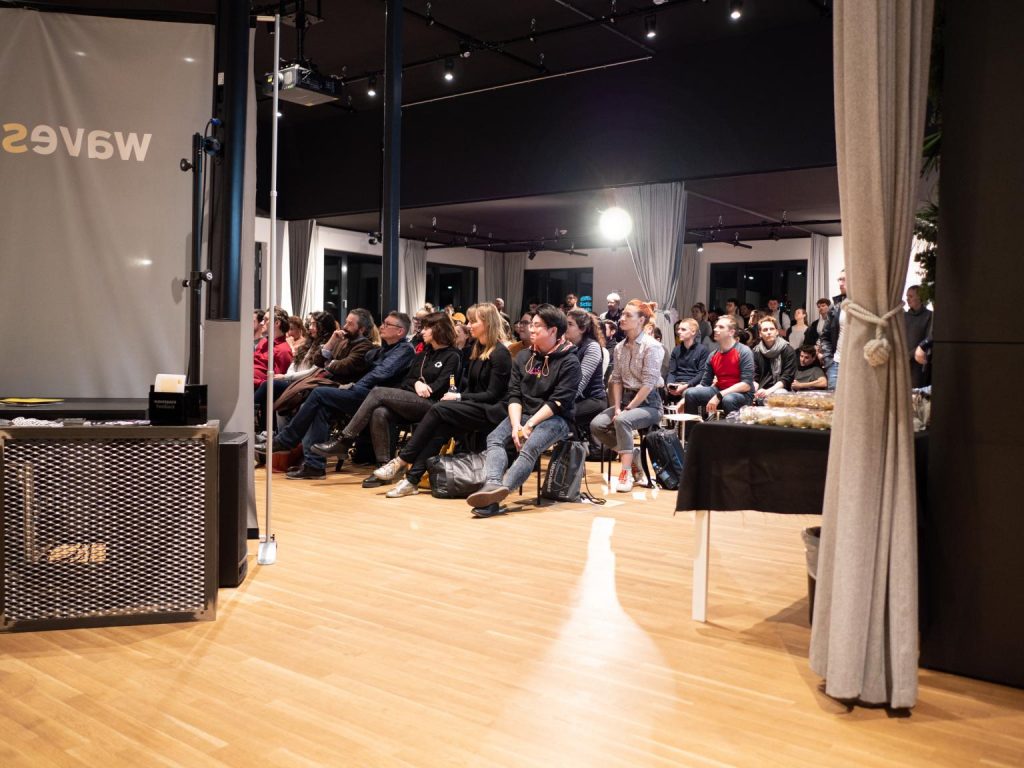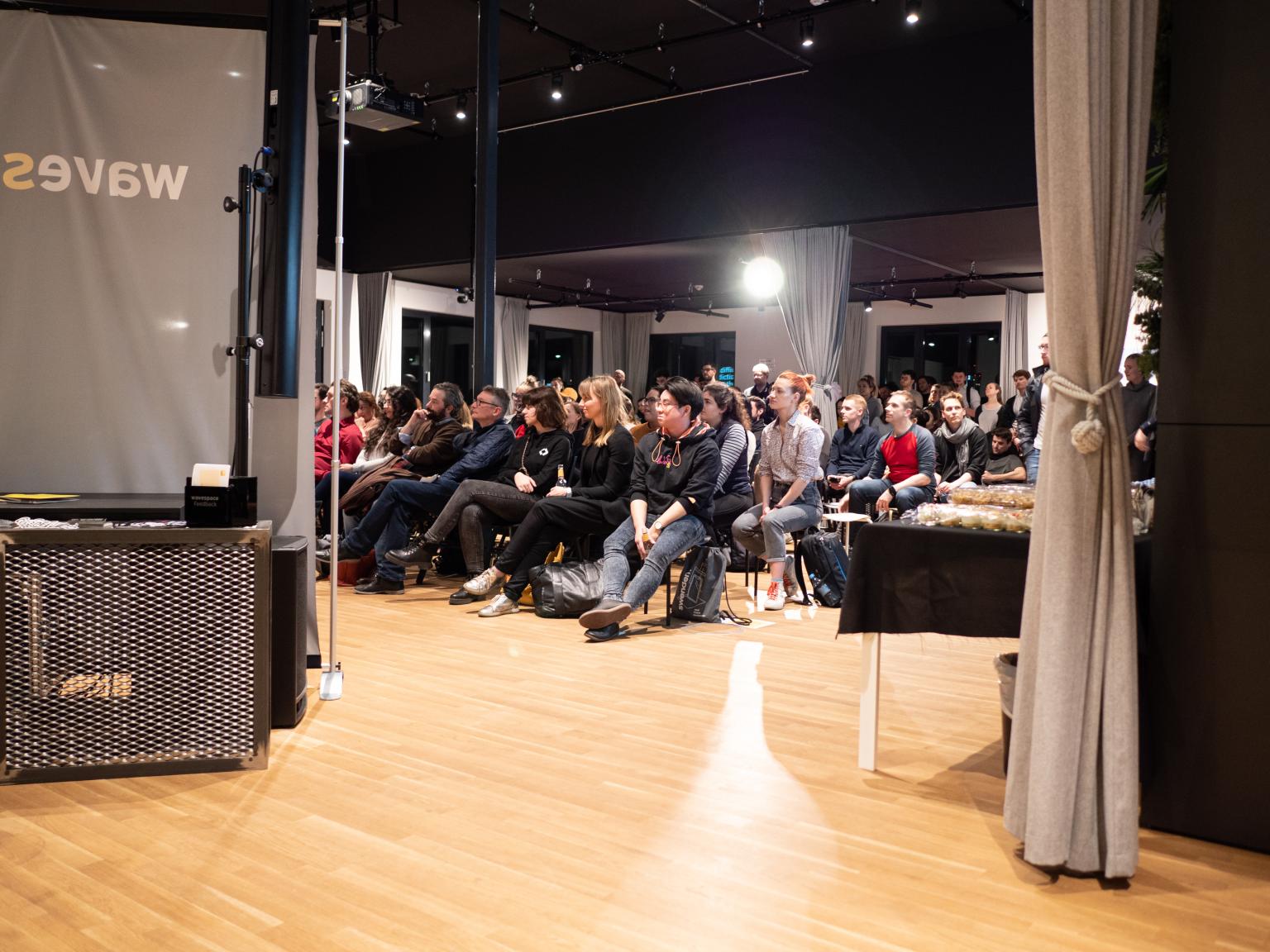 The topic "Future of Education" contains various aspects in a quantity that clearly exceeds the capacity of an evening event. Nevertheless, many points became very clear on that night:
School education: Social skills must play an integral role. Interdisciplinary knowledge transfer, critical thinking and real problem solving must become the foundation of school education.

Promoting social competence means not only teamwork and team building, but also approaches to employee enablement and agile methods. In order to use these potentials externally, we need more co-creation and ecosystem approaches between partners and competitors.

And for our everyday life it is curiosity: "Do one thing every day that scares you (…) to get used to the unfamiliar", Anne Kjaer Bathel emphasized and thus forms the perfect conclusion of the evening.
The lively discussion following the panel talk, as well as the feedback from the more than 130 participants, showed us how important it is to work together on these topics:
"You have to do this event again. The format, the people… the topic is just too crucial to not leverage the community of these inspiring people coming together through this initiative to join forces and change something about our education together into something better, something we really need. Now." Participant of the Future of Education Event at wavespace Berlin.
We are looking forward to the next Future of Education event as soon as the current situation has eased up again – many thanks to all who were there and participated!
---