Real estate visit "remote"
24. April 2019
Our series "wavespace Residents" enters the second round. This time we present the startup of Berlin Hyp, OnSite ImmoAgent GmbH, with its managing director Viola Siedler. A lot of time is spent and, in the end, no suitable real estate is available – a situation that Berlin Hyp's customers, owners and investors of commercial real estate, know well. In this interview, you will learn how a new type of service can remedy this situation and why customers no longer have to be on site for visits.
---
Viola, what's your business model about?
"ImmoAgent" is a crowd-based viewing service for commercial real estate in the investment classes commercial living, office and retail. Our real estate customers have an incredibly high effort and a very high commitment of resources for object inspections. Most real estate is not only visited once, but several times along the value chain. At this point, we are "the second pair of eyes" for the client on site.
With the ImmoAgent app, our local and mobile agents carry out visits and collect the most current data and facts about a property, as well as its surroundings. We work with a survey procedure or questionnaire that we have developed together with experts from Berlin Hyp. The results are checked, processed and made available to the client almost in real time by the OnSite ImmoAgent team of experts. On the basis of the real estate information, the client can make his decision, and expert opinion values can be determined with the help of the data. Our agent network covers the whole of Germany, large and small cities as well as rural areas. Especially for portfolio financing, the solution is a great help, as it is not possible to inspect 100 percent of the real estate. In the real estate industry, this is usually done according to an 80:20 principle, i.e. 20 percent of the real estate that accounts for 80 percent of the cash flow is looked at, the rest rarely.  We inform the investor about all possible real estates in the portfolio and not only about the 20 percent mentioned.
How did you come up with the idea for the ImmoAgent?
Together with etventure, the project team "Digital Unit" of Berlin Hyp conducted numerous explorative interviews with companies and asked them about the "pain" of their daily work. The commitment of resources has always been a topic – visits often take a whole day and on the spot it is occasionally found that the property does not meet the requirements or does not fit into the target portfolio.
This is how the idea of an inspection service was born. In order to give the customer an optimal impression, up-to-date information must always be provided:  What exactly does the property and its surrounding look like today? This service did not yet exist in this form for commercial real estate. In October, our Management Board then decided that OnSite ImmoAgent should be launched on the market as an independent subsidiary in order to act independently and flexibly.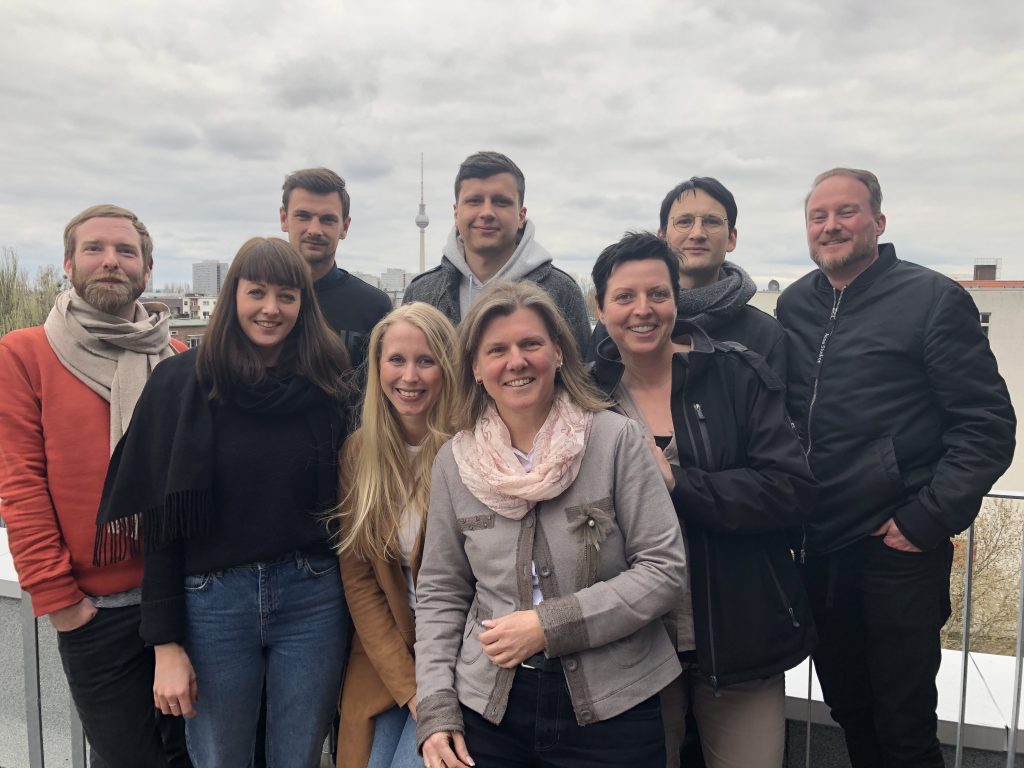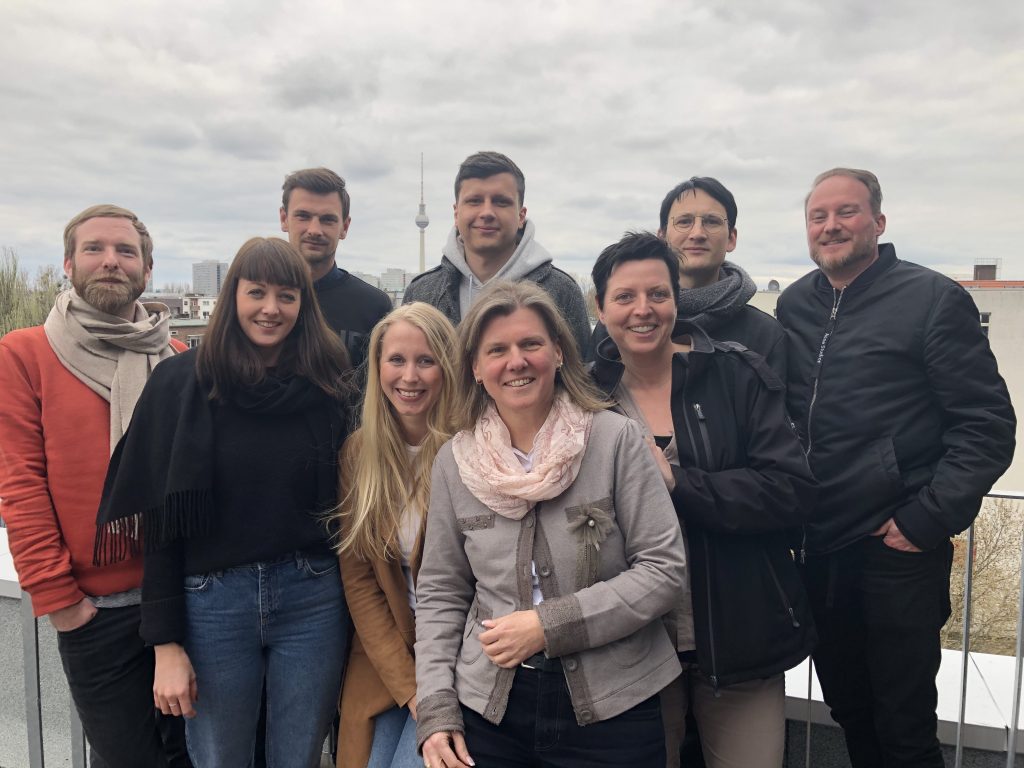 How has the service been accepted so far?
Between "I have the pain" and "I actually do it" there is still a big step and also a cultural change. The real estate industry is still very cautious when it comes to testing new products or developing them together. But as soon as the product is "ready", it is accepted. It's going well overall, but it's not running by itself yet.
Why did you decide to move into wavespace?
The decision was relatively easy – it's the closeness to etventure. I've been working with etventure for about a year, building the ImmoAgent. The intense cooperation has created a deep trust in etventure – now we are happy about the regular exchange with short communication channels.
What gives wavespace such a special atmosphere?
We can work quietly and very well in pleasant, large and bright rooms. The concept of wavespace is not oriented towards "mass", but rather that tenants are specifically selected and thus brought together in a cross-industry or industry-related way.
Thank you!
---


Key data: OnSite ImmoAgent
Founded: as a subsidiary of Berlin Hyp in October 2018
Employees: 5 permanent employees and 4 freelancers
Wavespace Berlin: Since January 2019
Contact: https://www.onsite-immoagent.de/
---