"For 12,99 € to Platform Champion"
24. April 2019
At the beginning of April, wavespace Berlin Kreuzberg again filled up with numerous guests – this time to listen to the hotly discussed topic "Platform Economics". Three representatives with first-hand expertise were guests: Sarik Weber, Chief Digital Officer of the traditional company Ottobock, Product Manager Marc Pudelski of the SMS Group and Stephan Heller, founder and CEO of the startup FinCompare.
---
All speakers at the MegaTalk "B2B Platform Economics – The winner takes it all" gave insights into their work with platforms and talked about their most important learnings. Afterwards, a discussion round with questions was opened under the moderation of the etventure platform expert, Christian Boettcher.
The winner takes it all
At the beginning, Sarik Weber, Chief Digital Officer at Ottobock, introduced the in-house startups with 55 employees. The startup teams serve as a springboard into the future for Ottobock and also deal with platform topics. Ottobock products were integrated into the third-party software OPIE. Weber also openly spoke of "fears" that go hand in hand with integration into an external platform and how they could overcome them.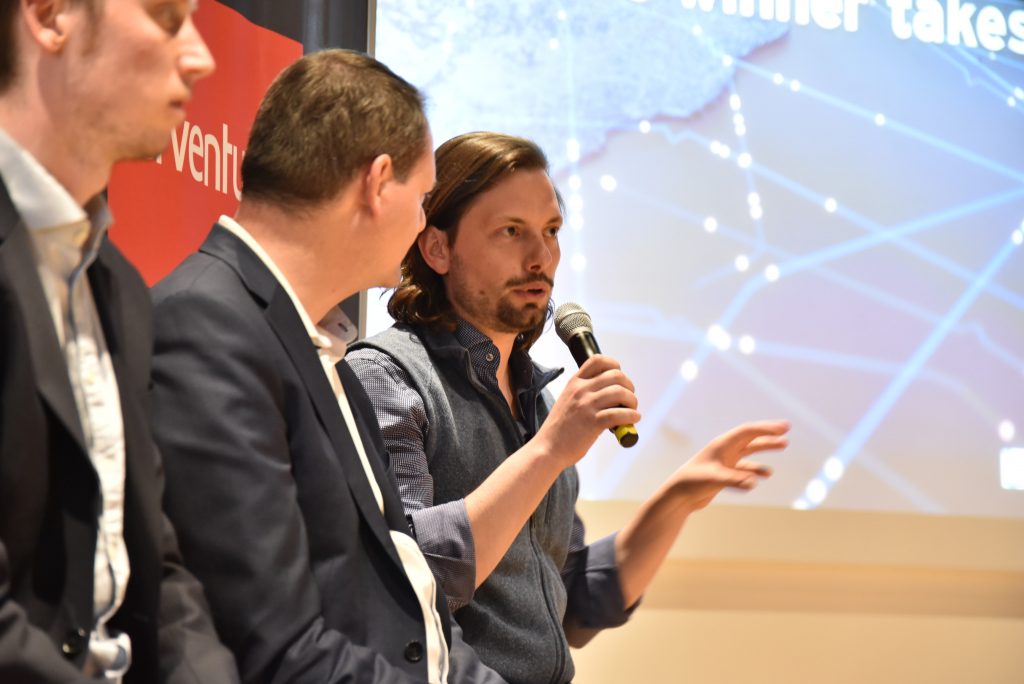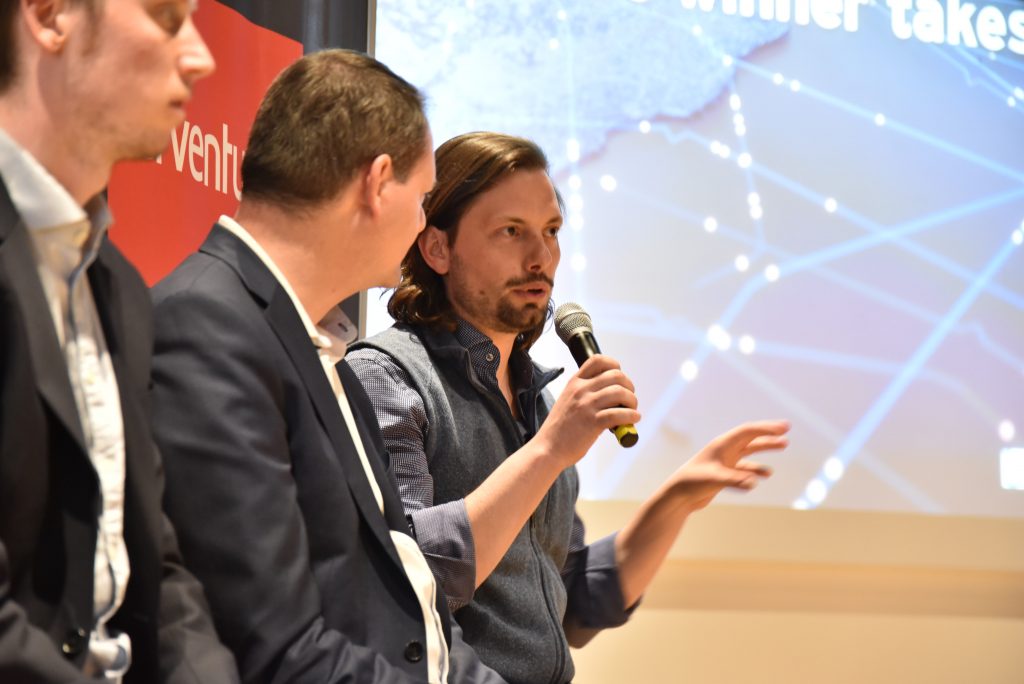 Afterwards Product Manager Marc Pudelski reported. He belongs to the innovation unit of the SMS Group, SMS digital, with about 50 employees. He spoke at first hand about the newly created platform of the plant and mechanical engineering company. The difficulty is that quite different definitions of platforms exist: "If I put a glass on the lectern here, it is also a platform". In addition, there are fundamental differences between B2B and B2C. Many companies currently want to become the new Amazon – there is already a book on success on the Internet for €12.99, as Pudelski remarked with a wink.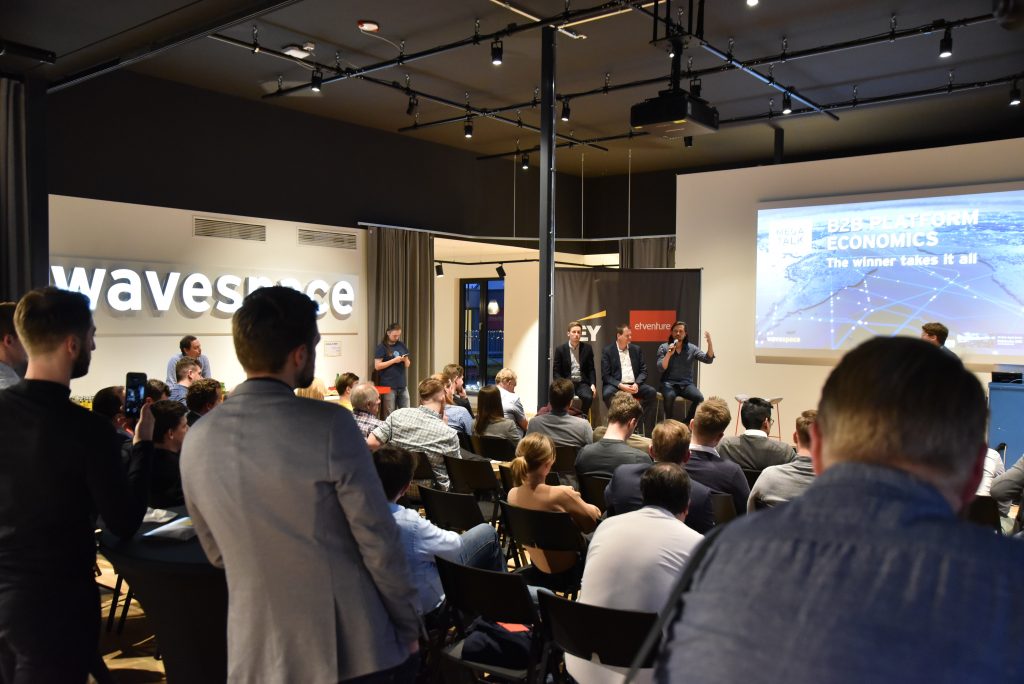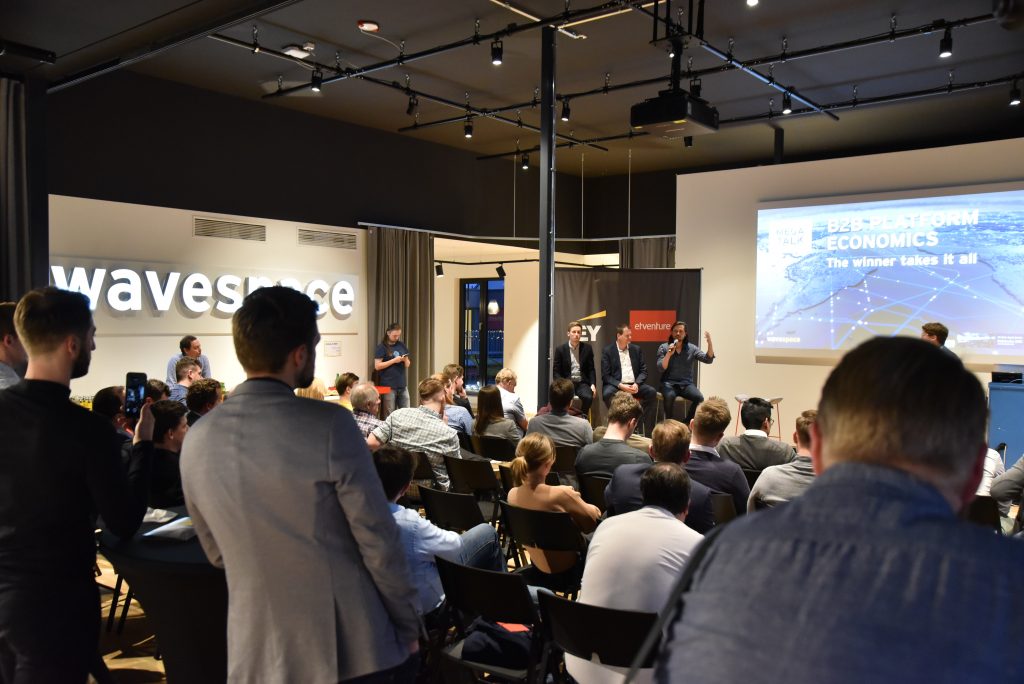 The evening was concluded by Stephan Heller, founder and CEO of the start-up FinCompare, who also presented a number of personal learnings. Although many of his customers also work offline, he has created a market network for SME financing. For him, one thing is clear: you have to know what the user really needs.  
---
Do you have questions about Platform Economics? Then talk to us! etventure accompanies you as an entrepreneurial partner:
Christian Böttcher
Chapter Lead
Platform Economics Guild Lead
christian.boettcher@etventure.com
+49 151 15502074
---