etventure drives big data analytics for big corporations
27. November 2019
Together with Europe's 40 most promising startups
Due to the fast-paced digitalization of the last decades, big companies are confronted with ever-larger amounts of data. The conventional business intelligence structures used so far are overstrained. At the same time Big data solutions like, for instance, predictive analytics and data modelling can help organisations in making better decisions and identifying new opportunities. The European Data Incubator and etventure strive to seize opportunities since potentials must not remain untapped.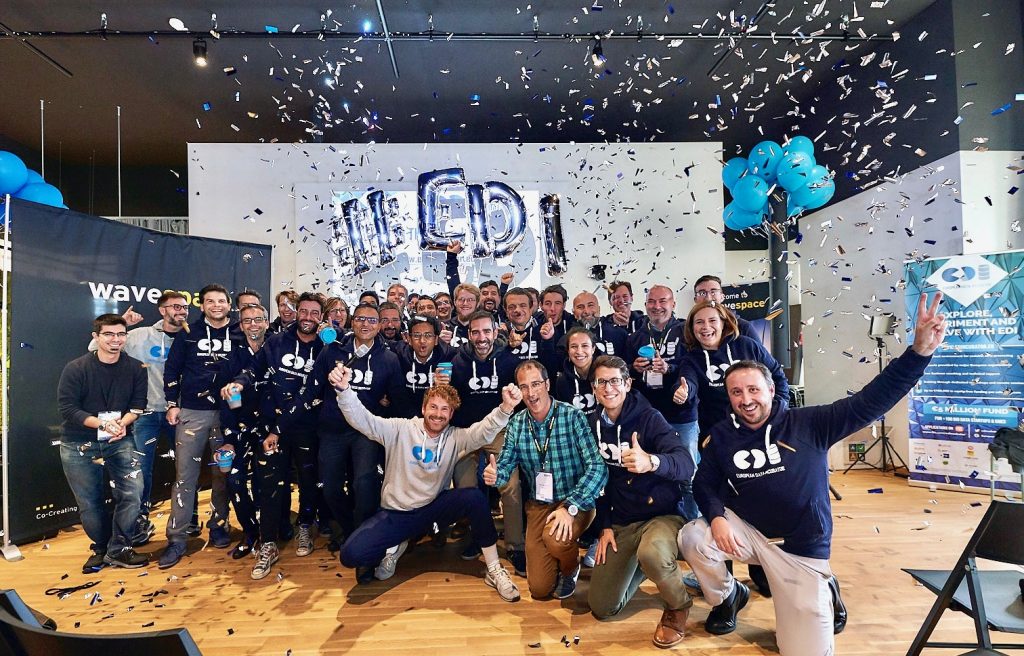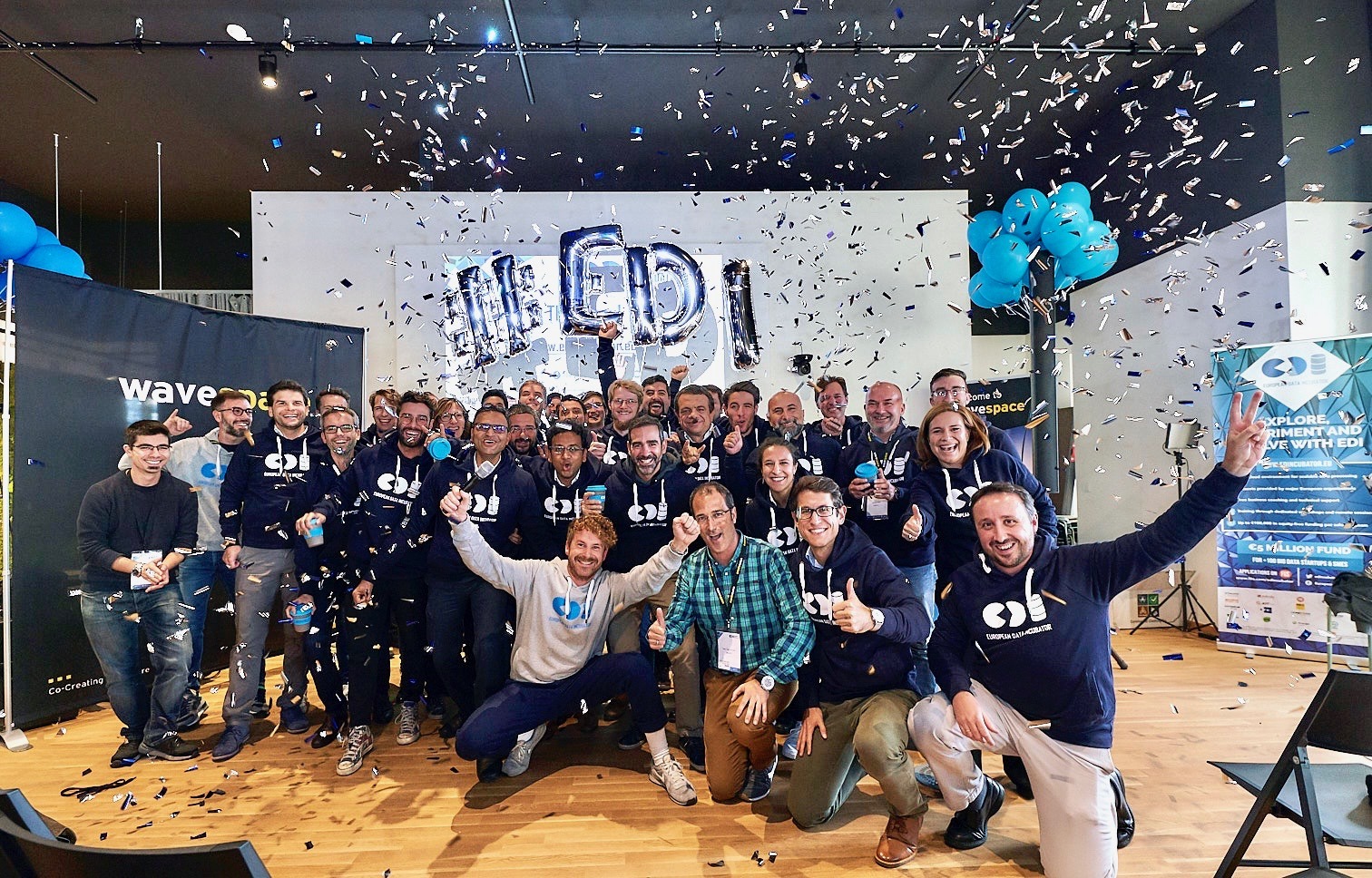 ---
The European Data Incubator (EDI) is an 8-month incubation program for Big Data startups bringing together data providers (corporates) and solution providers (big data startups) to further develop big data analytics in Europe. Former company builder etventure executes EDI among others and recently hosted the EDI Datathon, the kick-off event of the second incubation phase, "Experiment".
---
Following a successful Datathon event where 40 Big Data Startups met their Data Providers to work on solutions, we will also take a look at what lies ahead and why such programs are important for all stakeholders and the European ecosystem.
EDI Datathon at wavespace, Berlin
"In the wavespace environment, we have room to welcome the 40 brightest startups for the incubation kick-off of EDI", says André Dalichau, etventure's ecosystem manager and EDI project lead.
On 9 & 10 October the first stage of the European Data Incubator 2019, 'Explore', came to an end as 40 selected startups competed to progress to the next stage, 'Experiment'. At #wavespaceBerlin EDI and etventure brought together a bright portfolio with expert pitching mentors, the jury, members of the EDI partner consortium from all over Europe and our prestigious panel of 20 data providers. The wavespace environment in the heart of Kreuzberg yet another time brought together corporates and startups to work on future solutions.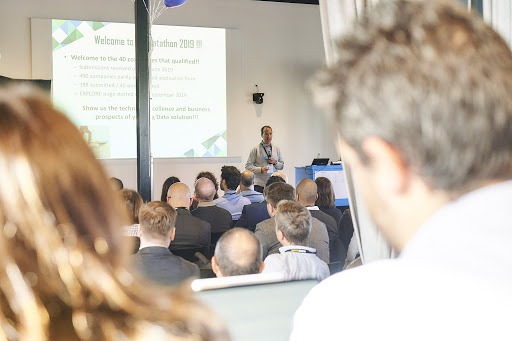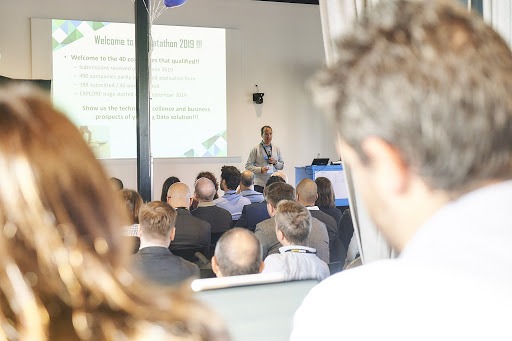 Corporate meets Startup & Startup meets Corporate
On the one hand, one of the most challenging tasks for early-stage startups is to meet with relevant business partners. On the other hand, big corporations like Volkswagen Navarra and Migros Ticaret are looking for teams with new solutions to their Big Data sets as well as for talents with higher skills in data analytics. "Being part of European Data Incubator gives us the opportunity to meet with new startups, (…) to build new product services and strategies to add value to our clients", says Ernesto Barroso Ramos, who participates within EDI as a Data Provider representative from EDP España. As the next stage of incubation begins both Data Providers and Startups will emphasise on working together for the right solution to their big data sets.
Back to the future of Big Data Analytics
Now, for the next 4 months, the 18 winning teams will work on their business plans, receive Big Data and business training and have access to a useful, technical infrastructure. "With the support of EDI you have a safe environment", says Fatima Perbellini, Marketing and Communications Specialist at the startup Maxfone, "you will have a lot of support." Each team is assigned to a dedicated coach, provided by University of Deusto and etventure, who continuously will give advice and support in order to develop their Big Data solution further.
"These refine ideas are now going to turn into real products", says Diego López-de-Ipiña González-de-Artaza, EDI Project Coordinator from the University of Deusto. EDI and etventure strive to develop products that can add value to businesses and Big Data Solutions that help organisations to make better decisions.
---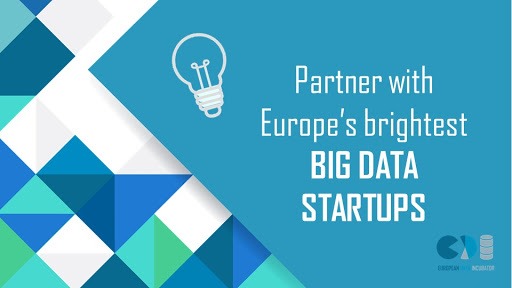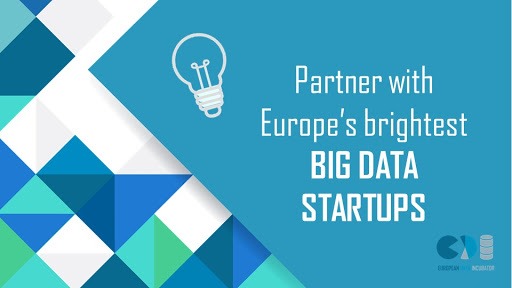 About European Data Incubator:
If you are a startup interested in joining one of our programmes: Check out and current openings & programmes. If you are a corporate interested in joining the programme as part of a big data environment and 1-on-1 meetings with startups, get in contact with us!
---
---