WORKSHOP IN BUSINESS MODEL DESIGN
Let's be honest: Business Models are less durable than they used to be. There are many successful disruptive stories out there, like Bitcoin bypassing traditional banks, Uber sidestepping the license system, Airbnb shooting ahead of the hotel industry. How do they achieve and come up with their innovative business models? How can your company benefit from it? What is the first step?
In our 2-Day-Workshop you experience practical answers and you will design your own innovative business models.
Develop Your Own Business Models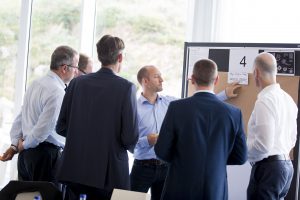 Work With Innovative Models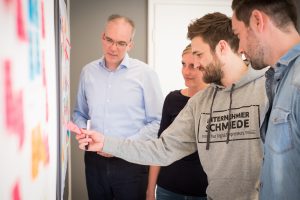 2-DAY WORKSHOP
1-DAY | Generate Ideas

Why Business Model Innovation?
What is Business Model Innovation?
What differentiates Startups' business models form traditional ones?
What's the future of business models?
Why is Business Model Innovation important for you?
Get to know the modern Innovation Methods?
Introduction of Innovation Methods & Tools
What are characteristics of Business Model Innovators? – Entrepreneurial Mindset
Ideation – Design Thinking exercises
 2-DAY | Validation

Design Your Business Model?
Introduction Business Model Canvas
Practical execution of Business Model Canvas
Business Model Challenge
Presentation & Next Steps?
Development of first prototypes
Definition of hypotheses and Roadmap
Group/Team presentations
---
Further Workshop Offer

From Idea to Digital Product Within 5 Days
Develop innovative ideas for your business – in a matter of days.
     Quickly find winning ideas
     Validate business opportunities
     Encourage collaboration
Our customers and partners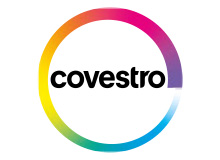 Andreas Stark
VP North America