QUESTIONS? 877-410-0366

Silicon Valley Methods
We apply our Silicon Valley experience, using proven innovation methods for your projects.
Agile Lean Startup Processes
User-centered Design Thinking
Speed & Flexibility

Corporate Expertise
Our extensive corporate background runs from SMEs to large corporations.
Strategy & Analytics
KPI-driven Decision Making
Development of teams and leaders

Entrepreneurial Spirit
We  think and act as entrepreneurs – and are compensated based on your success.
Risk Taking
100% Focus on Execution
Responsibility for Results
etventure business building process
Our battle-tested methodology ensures the success of your projects.
Understanding the customer needs

Identifying Your customer´s Pain Points
rapid prototyping of ideas

Testing Ideas and Selecting Winners
Building working solutions (MVP)

Develop and Test Minimum Viable Products
building Business based on real data

Quick and KPI-based Market Rollout
Continuous user testing, validation & optimization
A unique network that includes startups, companies and public sector partners
Because we have many years of experience in the area of digital transformation – on the startup scene, in the corporate world and in the public sector – we have access to a unique network.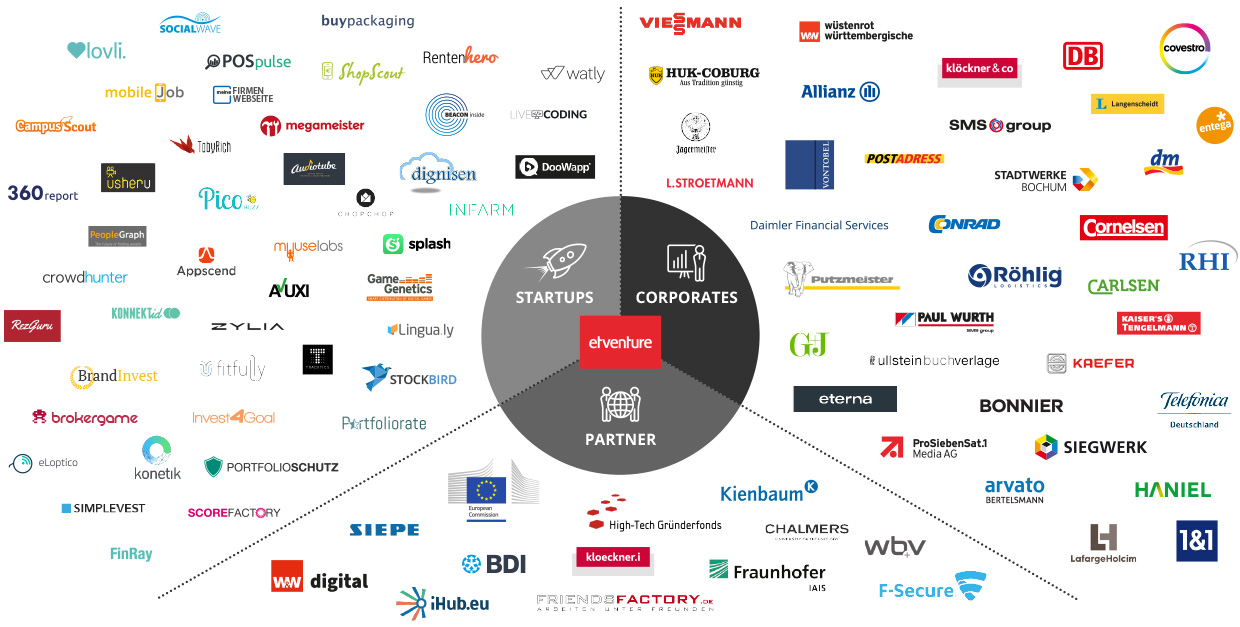 Find out more about our businesses