Outstanding (team)work! SPIEGEL article on etventure and SMG group
30. June 2017
The hard work really paid off here. Eight journalists and authors are rightly very pleased with themselves and their journalistic work. Last week they were awarded the prestigious Herbert Quandt Media Award. SPIEGEL editor Ann-Kathrin Nezik received the Award for her article "Pain Points Everywhere", which describes the digital transformation of engineering company SMS group helped by entventure.
A journey through digital transformation
To be presented with the Herbert Quandt Media Award is a huge honour for any business journalist. Because the Award selects outstanding articles that "discuss the impact and importance of entrepreneurs and companies in the market economy". From a total of 248 entries, the advisory board selected four outstanding pieces of business journalism – including Ann-Kathrin Nezik's report "Pain Points Everywhere". In her article, Nezik relates how traditional company SMS group is approaching the digital future with the help of etventure. According to the jury: "She takes the reader on a journey through a change process from the beginnings to the first tender shoots of success, which doesn't pull any punches." "It describes in detail what the industry as a whole has to offer and shows what needs to be done in order to future-proof a company." […] "A painful process which Ann-Kathrin Nezik describes very vividly and very tangibly. A journey for which – she concludes – there is no alternative and which, for now, leads into the unknown."
Getting close to a completely new way of thinking
In order to write her report, Nezik accompanied the project team, consisting of employees from etventure and SMS group, for several months. She attended trade fairs, client meetings and workshops, shadowed the work of the newly established SMS digital unit and had numerous meetings. What makes her report special is not just the detail in which Nezik shows the challenge presented by the digital transformation. Above all, she makes it clear that the digital age needs a completely new way of thinking – a quasi paradigm shift with a move away from the product towards the customer.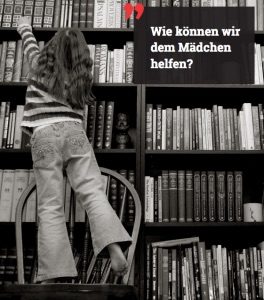 This is how her article starts:
"One year ago, eight employees from engineering company SMS in Düsseldorf travelled to Berlin to learn what makes a start-up tick. […| etventure showed them a picture of a little girl standing in front of a large bookshelf. The etventure people wanted to know how they could help the little girl. The SMS team reflected on this – build a ladder? Place the children's books on the lower shelves?"
Nobody came up with the idea of asking the little girl what she wanted. That's exactly what etventure does. The customer is put at the heart of every new development. Products and services need to solve the customer's "pain points". And the only things that are implemented are those that create real added value. Until a short while ago, this was new territory for the engineers at SMS group.
Not just a journalistic success
"In the end, the idea emerged of a digital search engine for spare parts," wrote Nezik. Her report appeared in October 2016. Since then, etventure and SMS have continued to work at full speed. In the past year and a half or so, not only has SMS digital been developed as an independent digital unit. The manufacturing platform "mySMS" has created a digital ecosystem on which cross-sectoral digital solutions can be offered. And in "Smart Alarm" an intelligent tool for alarm management has been developed which has made fault analysis of the highly complex manufacturing systems almost obsolete. Finally, a culture change has been initiated at SMS group which shows that digital transformation can work, even at a traditional company in the steel industry.
Thus, the collaboration of etventure and SMS has been a success not just "on paper" but it will, hopefully, also bear further fruit in future. At this point, we would like to congratulate Ann-Kathrin Nezik for the Herbert Quandt Media Award and thank her for her curiosity and her courage in approaching and describing such a difficult subject with completely new eyes.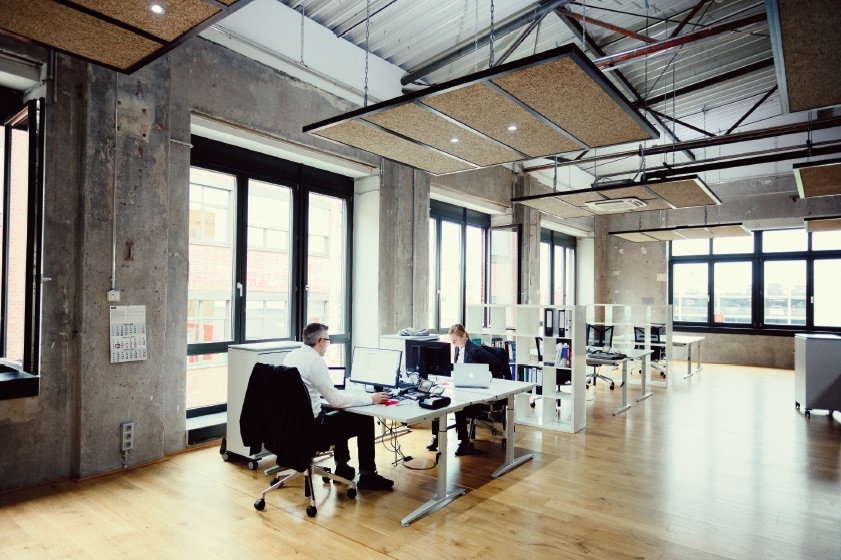 Picture caption SMS digital's office in Düsseldorf's Schwanenhöfe
Pictorial sources: Johanna Quandt Foundation; DER SPIEGEL
---